Because cats are such curious creatures, they will often scratch the first thing in their path. This could be your furniture; it could also be a scratching post made by one of many companies that produce these helpful items. Some owners have even built wooden scratching posts from the ground up. If you have a cat, it is very important for their well being that they have a scratching post that they are comfortable with and will use on a regular basis.
The Power of Tree Climbing
A tree climbing structure made specifically for cats can help your pet in more ways than one. In particular, these structures can do wonders for your cat's overall health and well being. Imagine a scenario in which you have put the time in to get a scratching post set up right next to where your cat likes to eat. This could be their dining room or kitchen table, or it could simply be the floor while he is lying on his bed. Now think about what would happen if he decided to use that scratching post to sharpen his claws instead of the table. If a cat scratches inappropriately on wood or fabric, there is always the chance that he could damage the surface, which would make you wish you had set up a proper tree climbing structure in the first place.
The Benefits of Climbing Trees for Cats
There are many health benefits that you can get from a climbing tree for cats. One of the best things about these structures is that they provide exercise for your cat, which is something all indoor pets need. For those who live in large single-story houses (in other words, most of us), it can be difficult to give our pets a chance to get some good exercise. With a tree climbing structure, however, you can turn your home into a miniature zoo and give your pets the chance they need to keep in good shape.
The main reason people purchase these structures is because of their health benefits for cats, but there are other reasons as well. For example, if you have more than one cat, then a climbing tree can help solve territorial issues between your pets. For those who have cats that fight every time they are in the same room together, a climbing tree is an excellent way to give them their own territory while also allowing them to get along with each other when you want them to be friends.
If you want to see the true potential that a climbing tree has for your cat, then you should consider getting one today. There are many models to choose from and they come in all shapes and sizes to accommodate any home.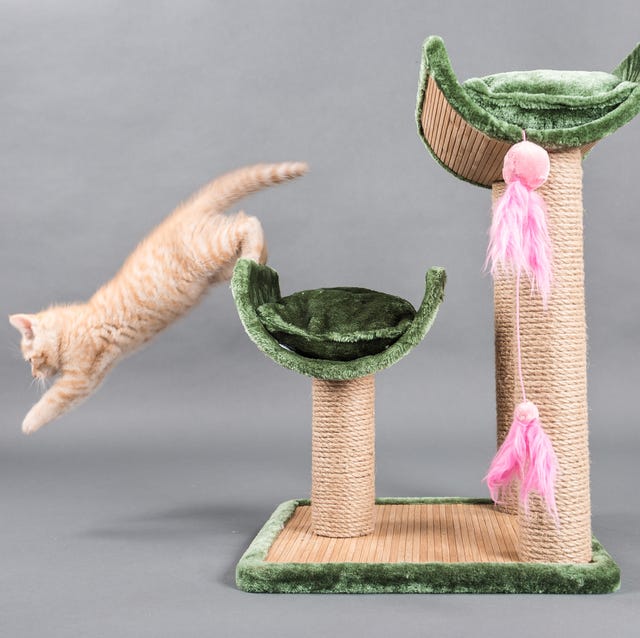 The Key: Choosing the Right Tree Climbing Structure for Your Cat
Choosing the right climbing tree is not difficult if you know what to look for. In fact, you should be able to find the perfect climbing tree if you carefully consider the following factors:
Size – If your cat is large or small, then it will be important for you to buy a tree that is appropriate for his size. There are many trees out there that can support up to 20 pounds without toppling over, which means that the tree can handle even the heaviest of cats. This is good news for those who have smaller cats because they will be able to enjoy this benefit too.
Size also matters when you are trying to determine how many animals you want to put on one tree at a time. If your pet is bigger and has plenty of friends, then you may want to consider getting a tree that can handle more than one cat at a time. Definitely check out this collection of cat trees for large cats uk.
Materials – Your goal when buying a climbing tree is to get something that your cat will be comfortable with. If you have an animal that loves to scratch and bite, then it would make sense for you to buy a wooden scratching post instead of a plastic one. Other materials that are good to buy include sisal rope and carpet because cats love to scratch on these surfaces too.
It is also important for you to consider the material of the base of the tree. Many manufacturers make climbing trees with a base made of cardboard or paper mache, which is not as sturdy as wood or metal. If you need a base that is more stable, then look for a tree that has its own stand. It will cost more and it will take up more space, but your pet's safety is worth the additional investment.